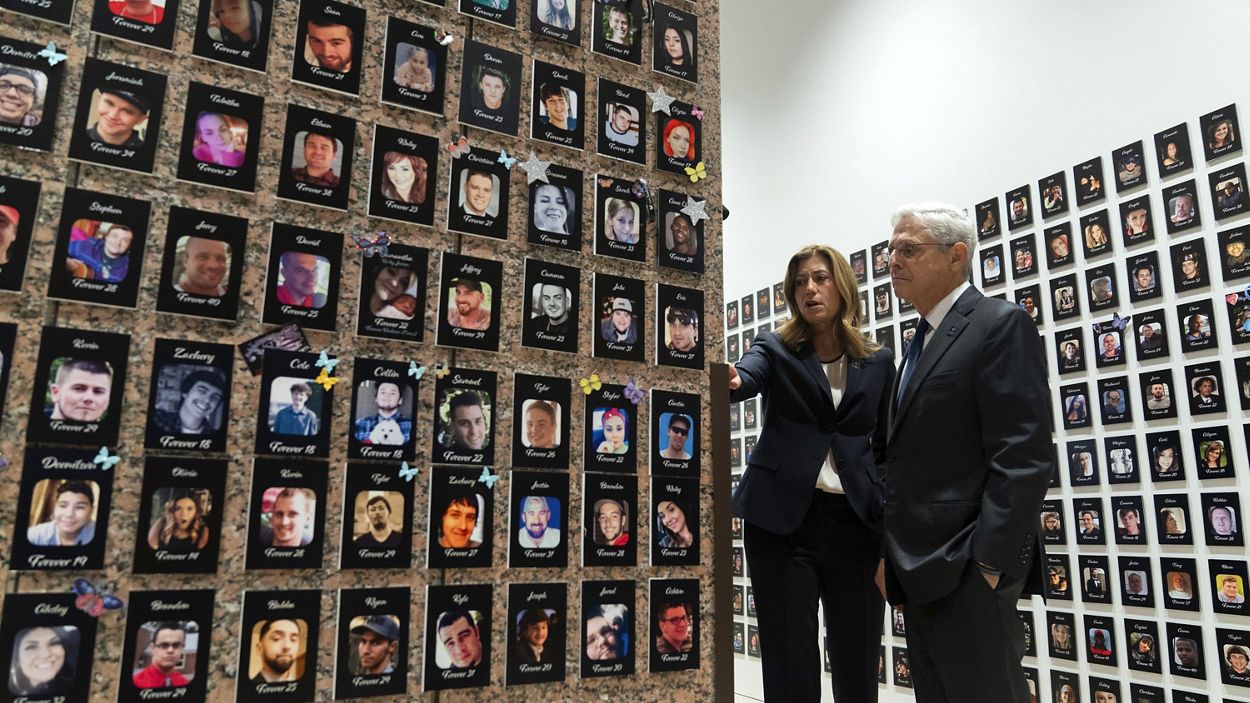 Vowing to attack the nation's fentanyl problem on multiple fronts, Attorney General Merrick Garland announced Tuesday the Justice Department has awarded $345 million in grants to support education, prevention, treatment and recovery programs.
"We know that no one — no one person and no one family — can defeat the epidemic alone. We need each other," Garland said during a speech at the Drug Enforcement Administration's National Family Summit on Fentanyl in Arlington, Virginia. "That is why the Justice Department is providing resources to public health and public safety programs across the country."
Nearly a third of the funding will go toward the DOJ's Comprehensive Opioid, Stimulant, and Substance Use Program for initiatives such as increased access to the overdose-reversing drug Naloxone, medication-assisted treatment and peer support to overdose survivors and their families.
Twenty-five million dollars will go toward support, mentoring and other services for young people who have been affected by opioid and other substance use, as well as those who are at risk for substance abuse.
"No one, especially no young person, should have to face this alone," Garland said.
Garland did not say how all the grant money will be spent.